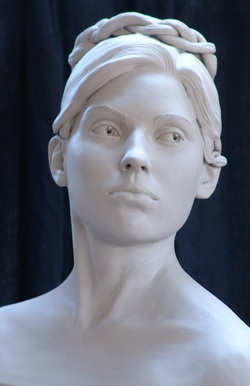 Portrait Sculptures are available on commission.
Every portrait is a unique creation directed by your specific needs. For more information, please contact me at 516-610-8730.
Due to the process of water based clay, it takes time to create something special. Each sculpture is allowed the natural drying process and fired when bone dry. After the work is fired, there will be mixed media applications of color to get the effect that is needed.